Miscellaneous Provisions Act
 – What employers need to know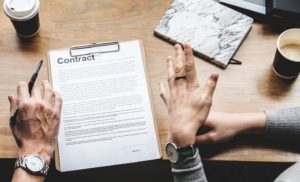 As many of our sole trader and Limited company clients are employers, It's important to stay up to date on new requirements coming into effect as of March 2019. The new law will, in most circumstances, ban contracts that do not specify particular hours or zero hour contracts. The new legislation will stop any employer using a zero hours contract except for truly casual work situations. The new law will also require employers to compensate employees sent home without work after being called in or rostered on.
New rules on Banded hours for employees
The new legislation will include new rules on banded hours for employees. The new rules will affect staff that routinely work longer hours than they are contracted to work. In essence, the law will protect these employees by adjusting the hours to match their actual worked hours over the past 12 months. So If an employee is contracted to work 18 hours per week, but has been routinely working a 30 hour week, they will be entitled to be placed in a band of hours that better reflects the hours they have worked.
Protecting employee rights
Staff that invoke their rights under the new legislation do not need to worry about being penalised by employers as the Bill provides strong legislation to protecting them such as a €2,000 on the spot fine up to and including a €5,000 fine or imprisonment or both. Employers will also be required by law to give basic terms of employment to their new hires within five days of commencing employment. This will help staff to understand their responsibilities from the outset of their employment.
For assistance we adjusting to these changes or any inquiries into how Centrepoint can help your company please get in touch via info@centrepoint.com or by calling our Dublin office at +35312233113
source : https://www.irishexaminer.com/breakingnews/ireland/law-banning-zero-hour-contracts-to-come-into-force-in-march-893410.html